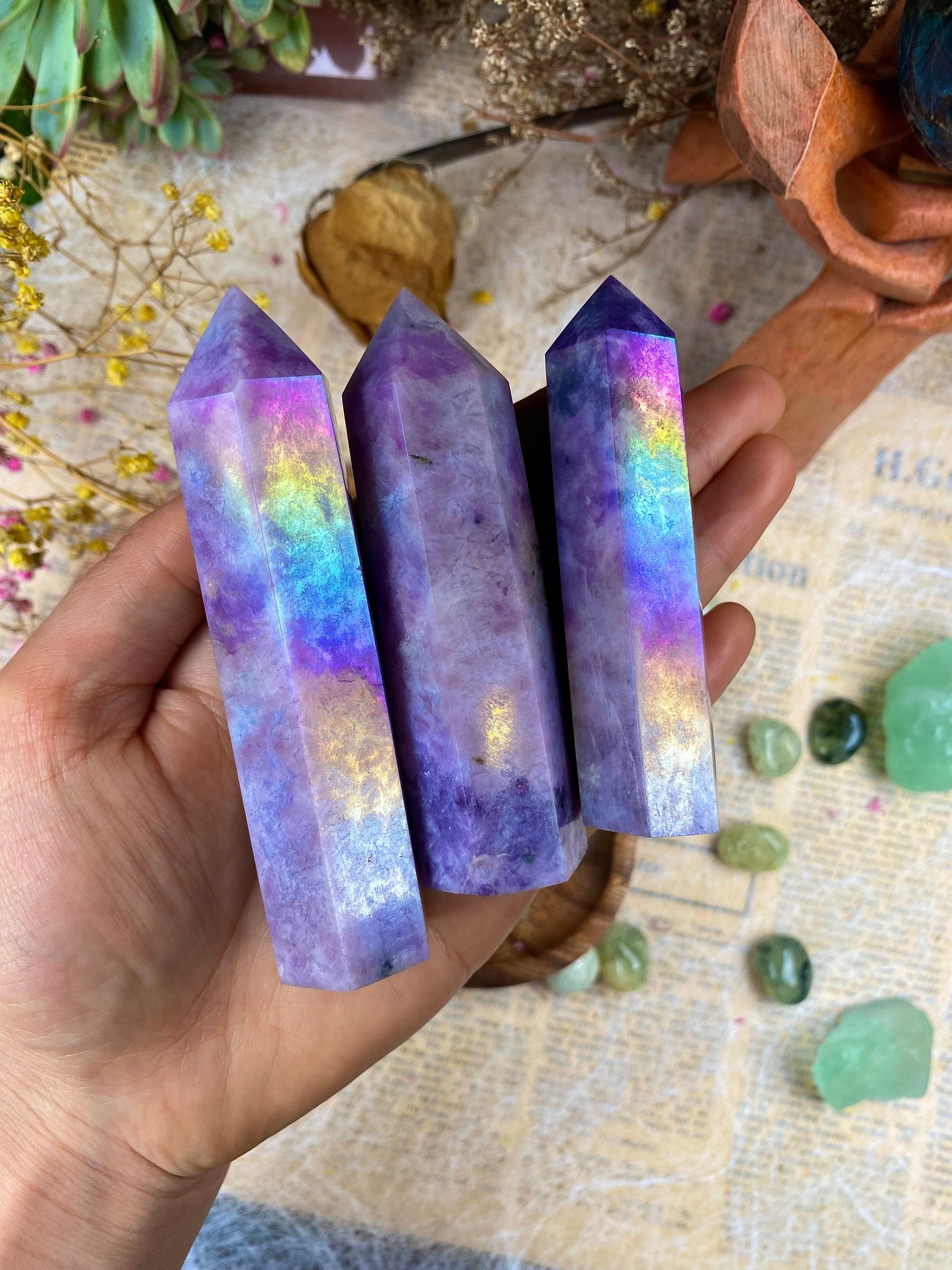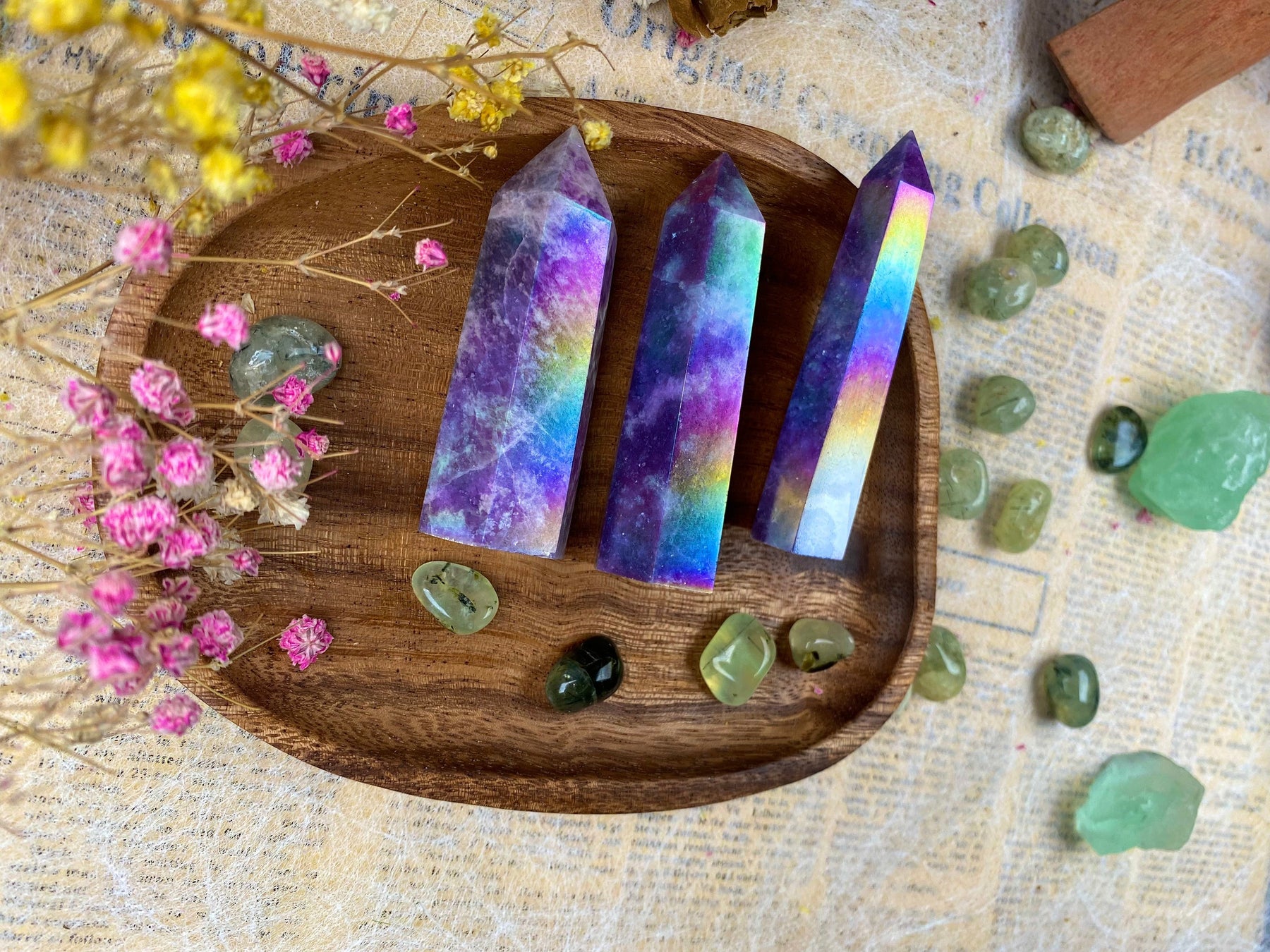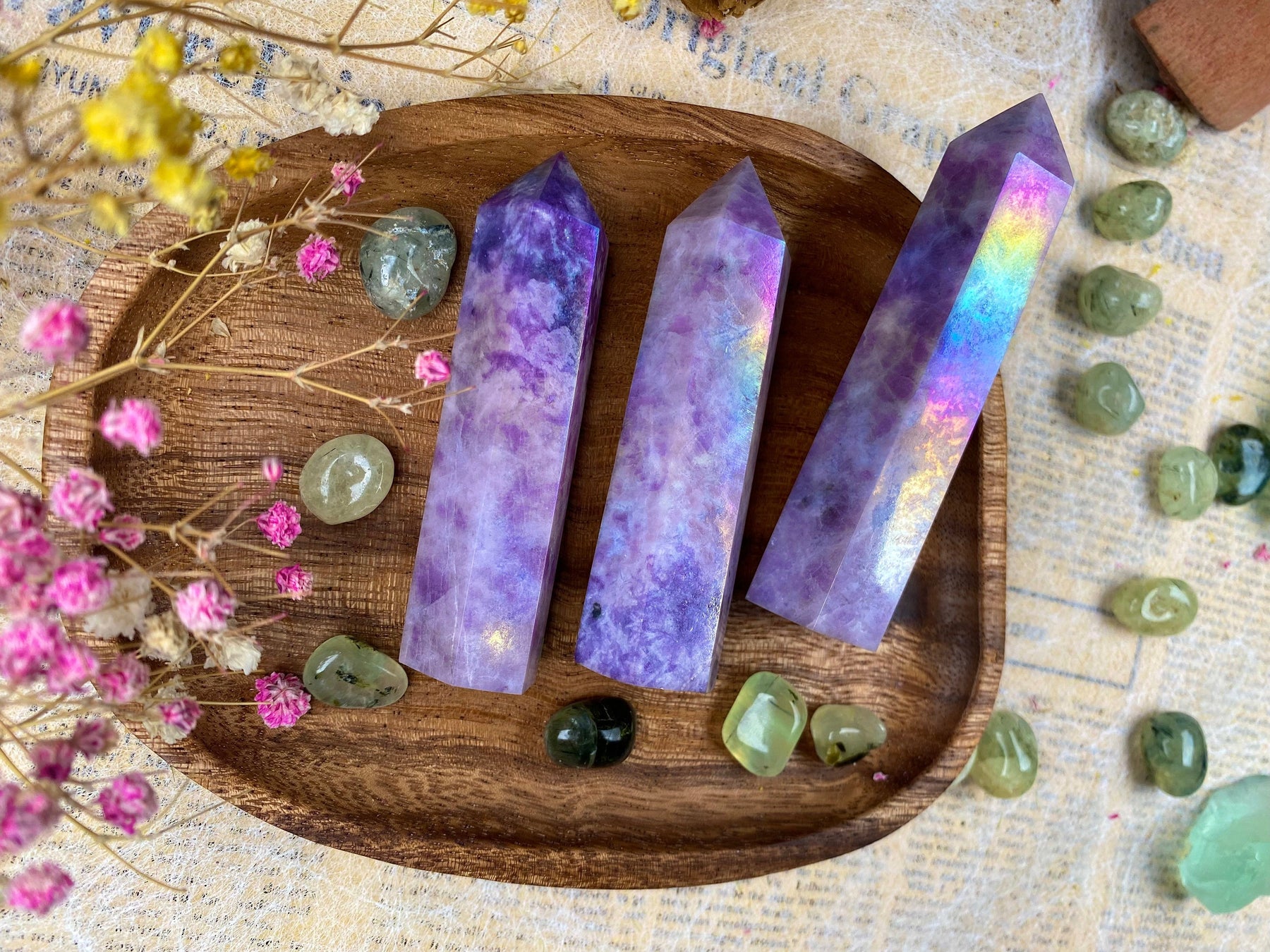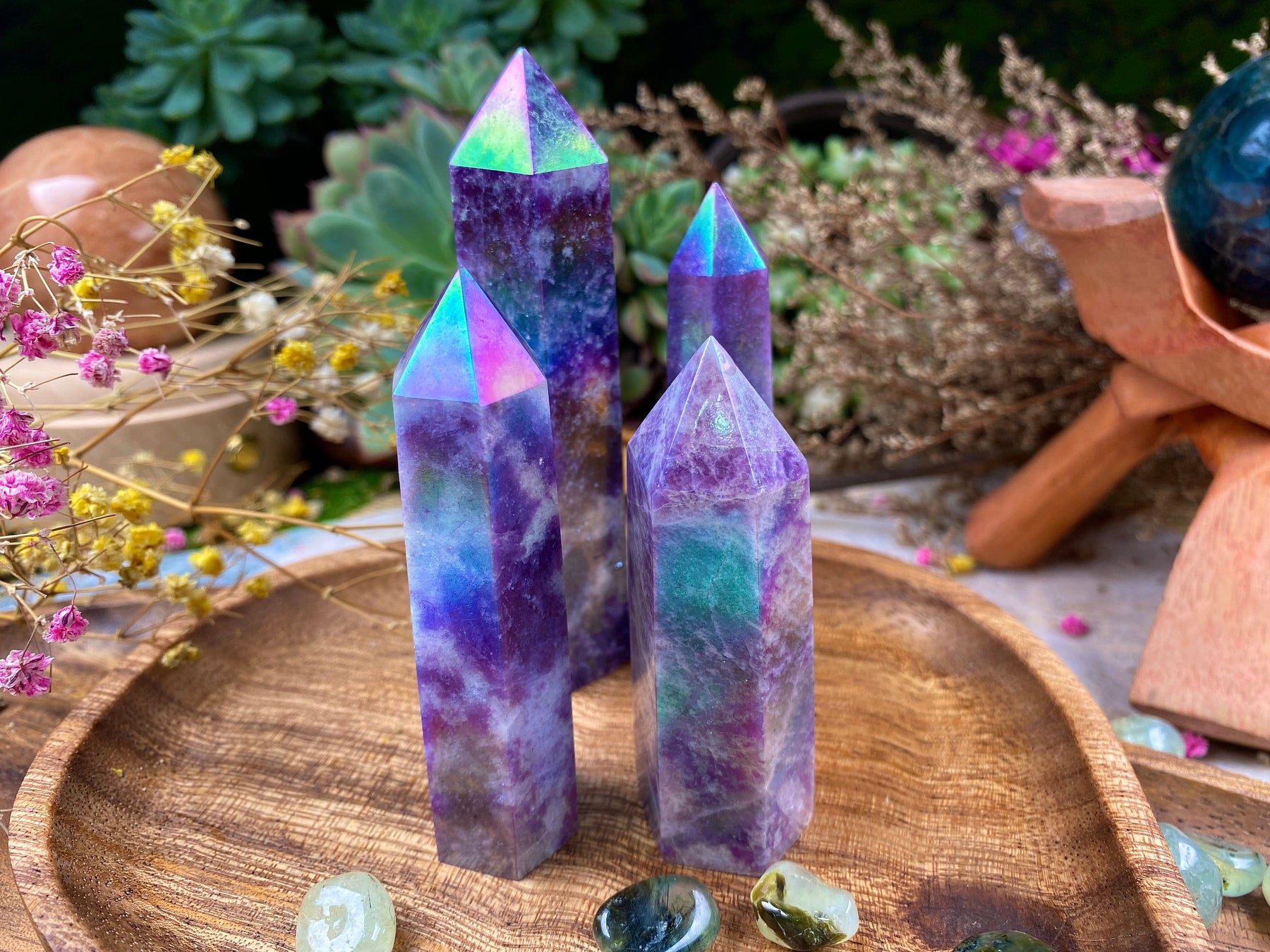 Aura Lepidolite Tower Healing Crystal Inner Peace Aura Lepidolite Crystal for Stress Reduction Enhancing Spiritual Connection
Delivery

Standard shipping: (7-12 Days)
Express shipping (3-5 Days)

Free Return & Exchange
Our 60-Day Fit Guarantee, Free Exchange & No-Hassle Returns

Shipping from US facilities

Request a full refund anytime before your order is shipped.
support

We offer 24/7 online help.
Material:   Aura Lepidolite Tower
quantity:    1 PC
Shape:        tower
Color:         as picture
Style:          handmade
Small:         1.5-2 inches
Medium:     2- 3 inches
Large:         3- 4 inches
 Approximate Dimensions: (1 inch = 2.54 cm)
Introducing the Aura Howlite Tower, a magnificent crystal tool renowned for its calming and healing energies. This tower features a soothing howlite crystal point infused with aura treatment, enhancing its metaphysical properties.
Crystal Energy Amplifier: The Aura Lepidolite Tower acts as a potent energy amplifier, intensifying the vibrational frequencies of lepidolite crystal, facilitating a deeper connection to its calming and healing energies.

Calming and Serenity: Embrace the tranquil nature of lepidolite crystal as the Aura Lepidolite Tower brings a sense of calm and serenity, helping to alleviate anxiety and promote emotional balance.

Emotional Healing and Support: The Aura Lepidolite Tower fosters emotional healing and provides support during challenging times. It assists in releasing negative emotions, encouraging self-love, and nurturing emotional well-being.

Restful Sleep and Relaxation: Incorporate the Aura Lepidolite Tower into your nighttime routine to promote restful sleep and relaxation. Its gentle and soothing energies create an ideal environment for deep rejuvenation.

Spiritual Connection and Balance: Experience heightened spiritual connection and balance with the Aura Lepidolite Tower. It aids in grounding spiritual energy, enhancing intuition, and fostering a deeper sense of self-awareness.
Allow the transformative energy of the Aura Lepidolite Tower to bring a sense of calm, emotional healing, and spiritual growth into your life. Embrace its serene presence as you navigate your path toward emotional support, inner peace, and a harmonious connection with yourself and the world around you.
We specialize in processing and polishing all kinds of natural crystals and stones. We have 23 years of experience in this industry and have our own brick and mortar sales store. We are always working on making better crystals, thank you very much for your support and encouragement. If you have any special needs, such as customized services, or have any suggestions for us, you can contact us, and we will communicate and solve them as soon as possible. Thank you again and have a great day.